Hi again bookscanners!
After posting some questions in
this thread
(some more intelligent than others) i made a deal with a local woodshop and got my parts:
I will use this thread to share my building process and post questions. If anyone wants to try and get the parts cut by a pro, i will start out with some hints
:
First you will get the latest drawings from this link:
http://www.diybookscanner.org/DIY%20Boo ... %20920.zip
I doubt that any woodshop will just cut the parts straight off the zip file above as i hoped in the first place. This is because the cad-files in the zip-file are in two dimensions and don't currently exist in 3d. A project has been started to do the 3d-files but has not yet been completed. Instead the zip-file includes a PNG-file that defines the depths.
You need to spend some time on the forum and get an overview of the project. These threads are what i've been using:
Build Thread for the Hackerspace Scanner Kits
This thread has loads of links to Daniel showing how to put together the parts. This way you'll get an idea of the functions of the individual parts. This helped me to get an idea of what areas of the parts needed to be routed in what heights.
A DIY Book Scanner In Every Hackerspace /DIY Kit
This thread includes a shopping list as well as assembly instructions in 'paper form', which can be handy.
When you get an idea of how the parts are supposed to look you can help the guys at the woodshop to do the settings for the cnc. I'm not sure every woodshop will agree to this kind of cooperation, but i think it's necessary.
Anyway i started my building process this night, but found out that i was missing the cradle base
I think that we accidently forgot to cut it at the woodshop, but i have haven't paid the guy yet so i'm sure ill get my last part
I've put together the base now with some hassle, since my table is nothing but leveled. I ended up doing most of the job on the floor instead. Anyway it seems allright now.
This image tells quite some things.. As you can see the rear panel has an error - and some of the other parts do as well. Mostly due to insufficient tapping. But as long as the parts are functional i don't mind.
I'm not sure i got the right screws though. I don't dare to put them all the way in, since i'm afraid to crack the thin wood of the panels, and i didn't have the tools to countersink (i'm not sure the wood is thick enough to countersink?). Have anyone had experience with this? Have you been using screws with 'flat' heads? Also do they look like they are the right length?
Also you will notice that the routing in some areas like these holes could be cleaner. If you have any advise i could pass on to the woodshop feel free to post it.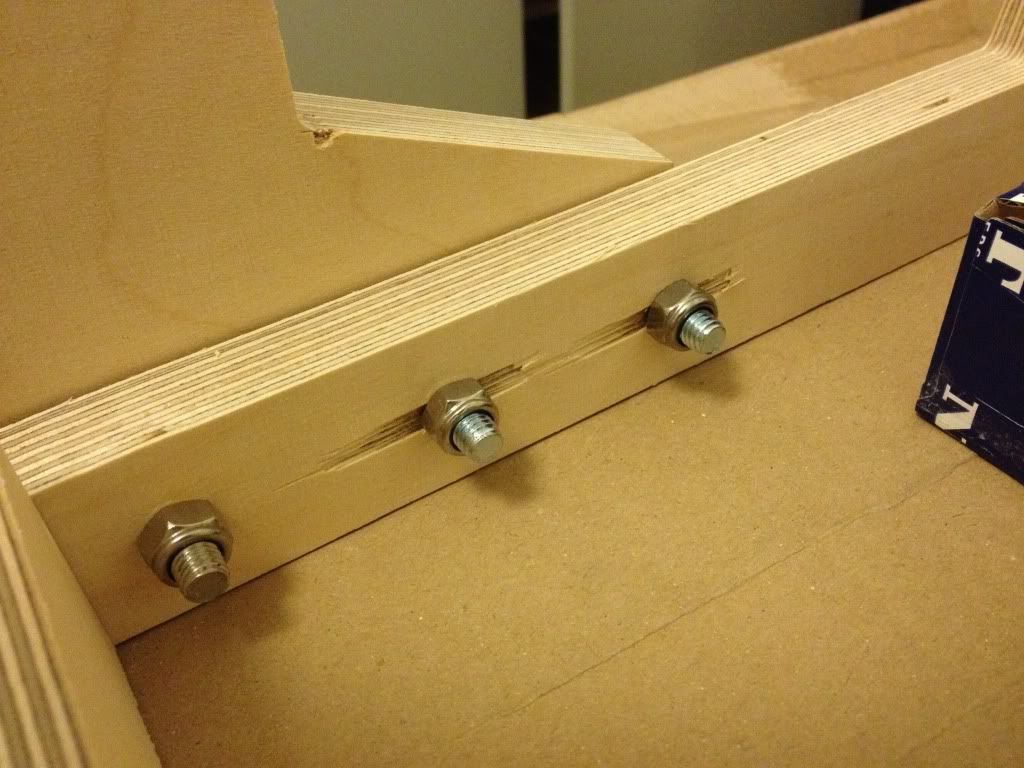 The guy at the shop was a little worried about the thickness of the 'lip' at this part, so we made it a little bit wider. I couldn't see a problem at the time. I thought it was just a matter of using another piece of glass, but i came to think - is the size of glass originally used some kind of standard size, that wont fit now? :S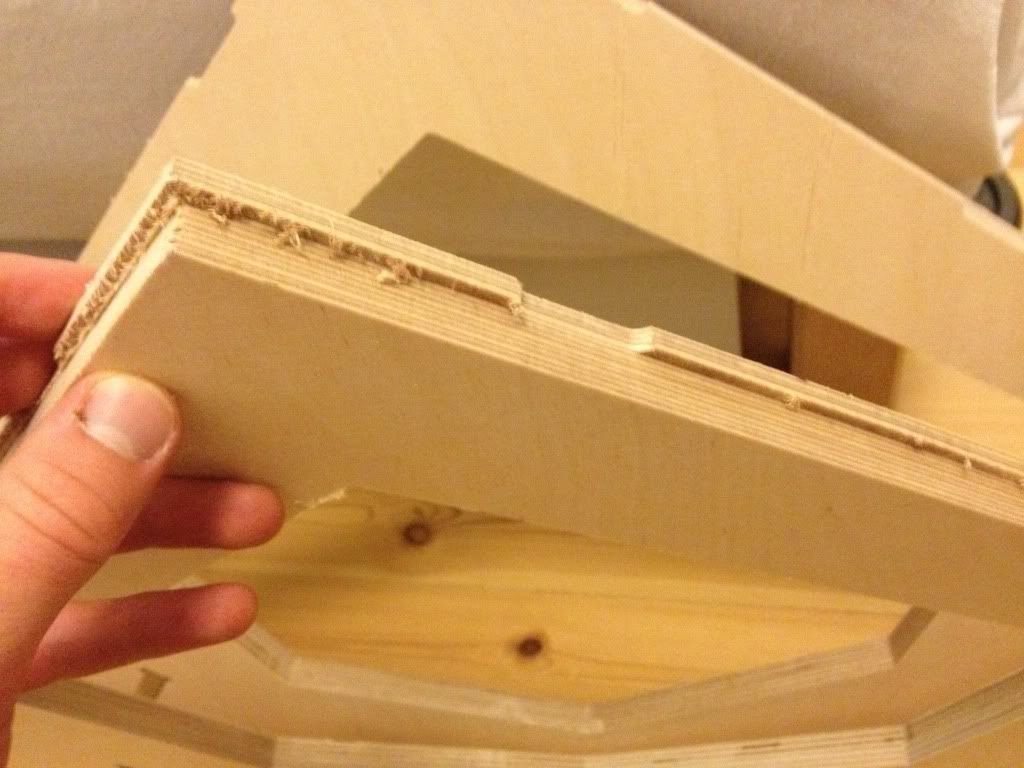 Updates comming in the not too distant future, though i'm pretty busy at school.
Feel free to post whatever you think!
--- Regards Bjørn (from Denmark)
(Btw. just to clarify: I'm a dude! i KNOW my username is a bit girlish! It's a long story... Anyway don't get any funny ideas about me waltzing around naked with my screwdriver! You proberbly wouldn't like the sight!)