Hi everyone,
I am new to this forum. Please let me apologize in advance for my english, as I am not a native speaker.
I have a long time interest in tinkering and building stuff. Lately I decided to attempt a quick book shooter build, in order to scan older books including comic books.
I have taken inspiration of the Book Shooter MkV design and have built a rather crude prototype out of cardboard box.
Using two layers of cardboard provides good stiffness yet remains lightweight. The interior is padded with white paper to equalize lighting.
The acrylic window allows for size A4 (full page) scanning.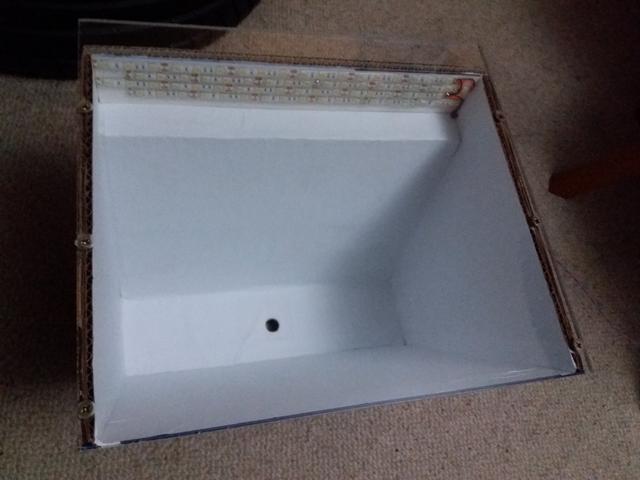 For lighting I have used four white LED strips wired in parallel, powered by an external 12V supply.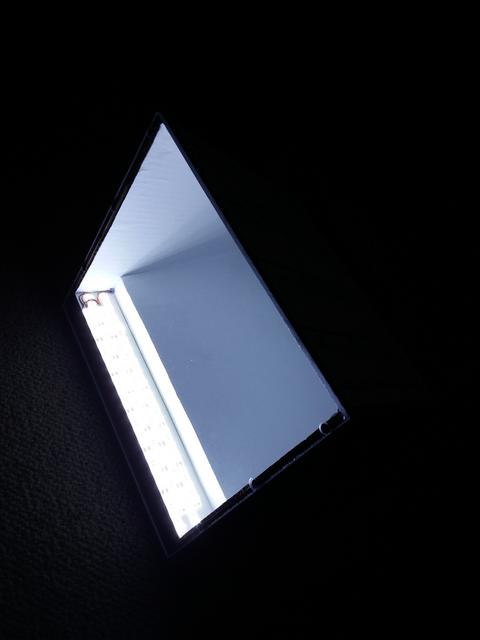 Scanning is done using a smartphone, I have an Android-based Honor 6x with 12MP and resolution is correct for easy reading.
However I struggle a little bit with the software and image processing.
I use the app "Open Camera" on Android platform to lock the focus. The images I get are OK for text recognition using OCR post-processing.
However, color images is another story because of two issues :
1. uneven illumination of the page (due to the lighting on the side to avoid reflection of leds in the camera)
2. white balance is off and there is a blue color hue (probably due to color tone of the led)
As an illustration I have taken a picture of a white sheet of paper :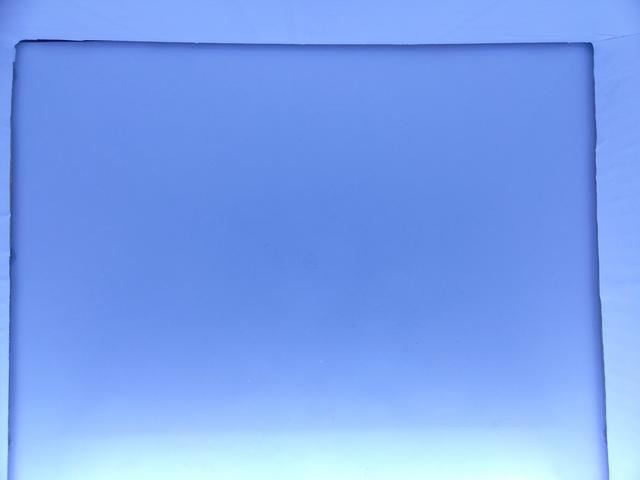 I have looked into software apps for correcting these issues (either a camera app in Android or a postprocessing program on a Windows computer) but there are so many I am a bit lost, so I appreciate some guidance here.
Thanks in advance for your comments,
All the best,
Ant1