Hey all,
I've been looking into remote triggering for cameras and what not and came across some cool things. First up is Breeze Systems software for controlling mutiple DSLRs.
http://www.breezesys.com/MultiCamera/index.htm
. I do not have have experience with this software as I have found something much cooler which i'll talk about last. But it can control up to 16 cameras with a single PC. They also have software for controlling multiple Powershots,
http://www.breezesys.com/MultiCamera/psr_index.htm
. I wanted to share this because somone might find use of it.
On to the really cool part. Canon EOS Utility and Live View. (Widen your browser for the full pic).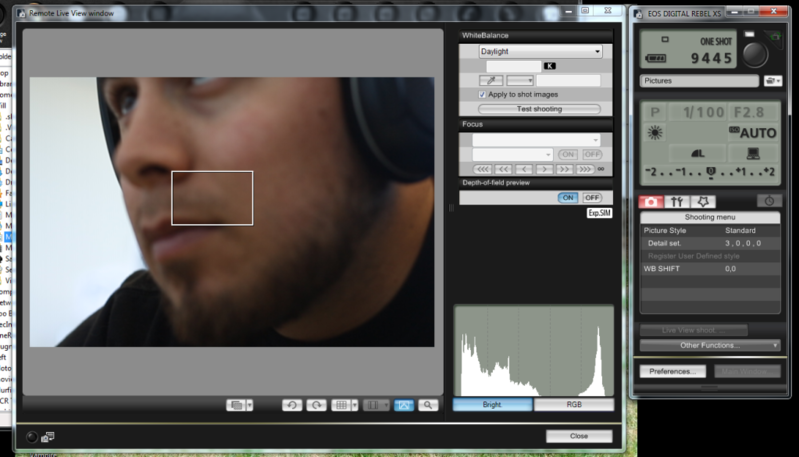 This allows you to remotely control and EOS camera and also view through the camera in real time. From what I've read you can control multiple cameras, though I have yet to verify because I only have one. More info at
http://cpn.canon-europe.com/content/pro ... utility.do
The pictures get stored directly to your PC and there are a myriad of ways to choose exactly how.