Re: Powershot A3300 AC adapter and Usb-trigger
Posted: 23 Jan 2013, 11:25
Thank you mark i might look into that later on, but so far i'm still hoping to avoid going deeper into the CHDK.
Breakthrough in the AC-adapter department! I managed to power one of the A3300 from a standard ATX power supply. Here's a picture i took in this manner: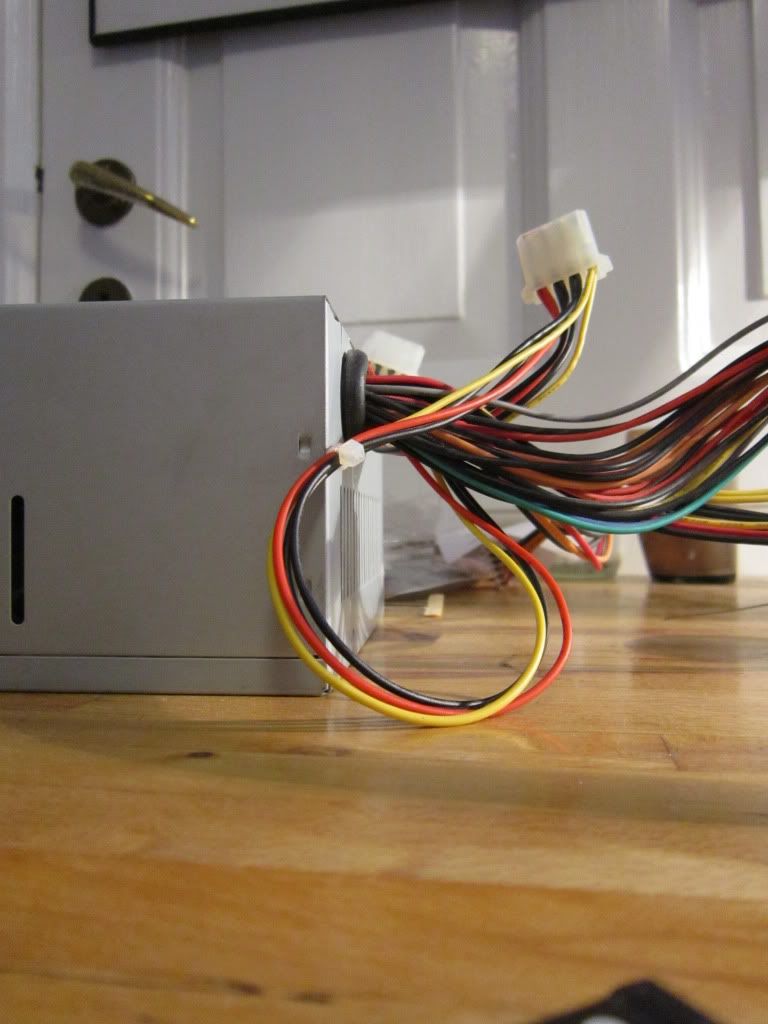 Here you can see the setup: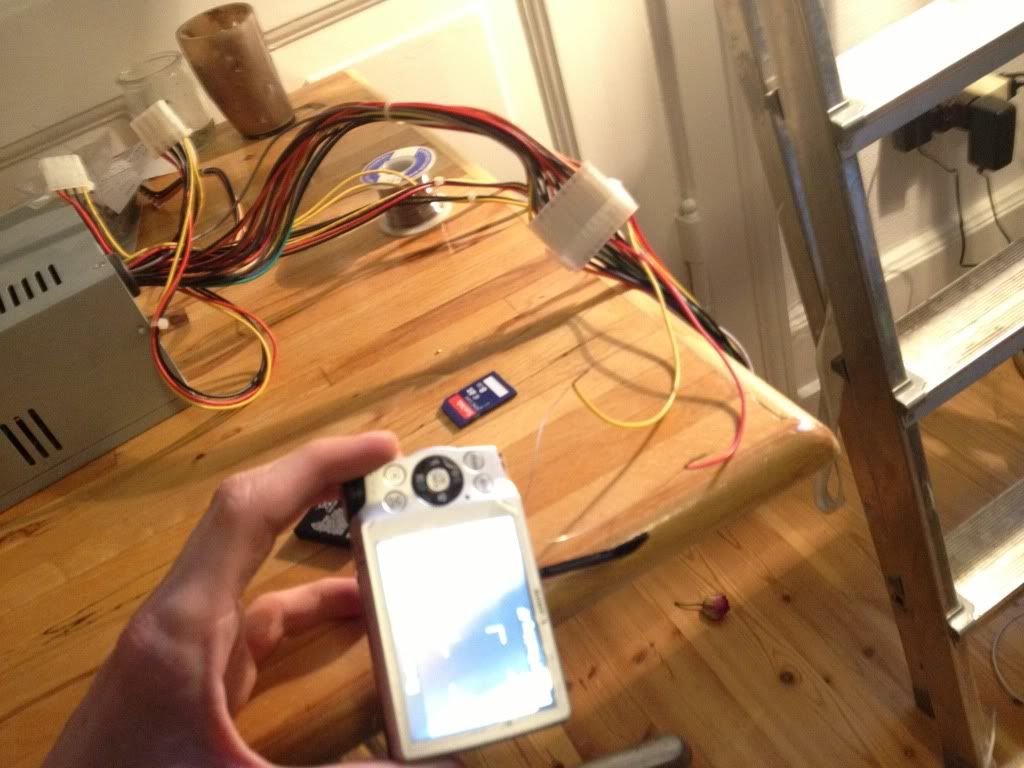 I used this picture as a reference:
I connected number 13 and 14 to turn on the powersupply (black and white on the picture below). The wire colors are different from the pinout above due to the extension cable i've used, so i didn't have to cut up the original cables of the supply.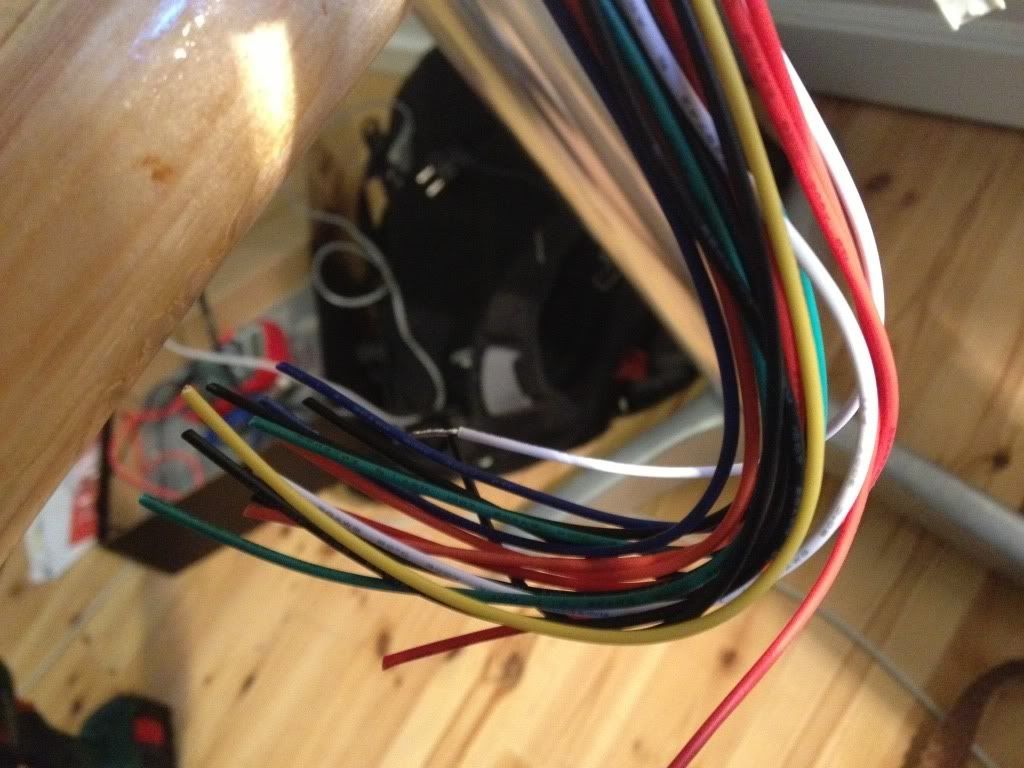 I could then measure the voltage between 1 and 3 and got a bit worried, when i got 3,2 volts instead of the expected 3,3v. The A3300's battery is 3,6v.
Anyway it turned out to work anyway.
I've sawed a wooden square at the same size as the battery and and placed in conductors as you can see here: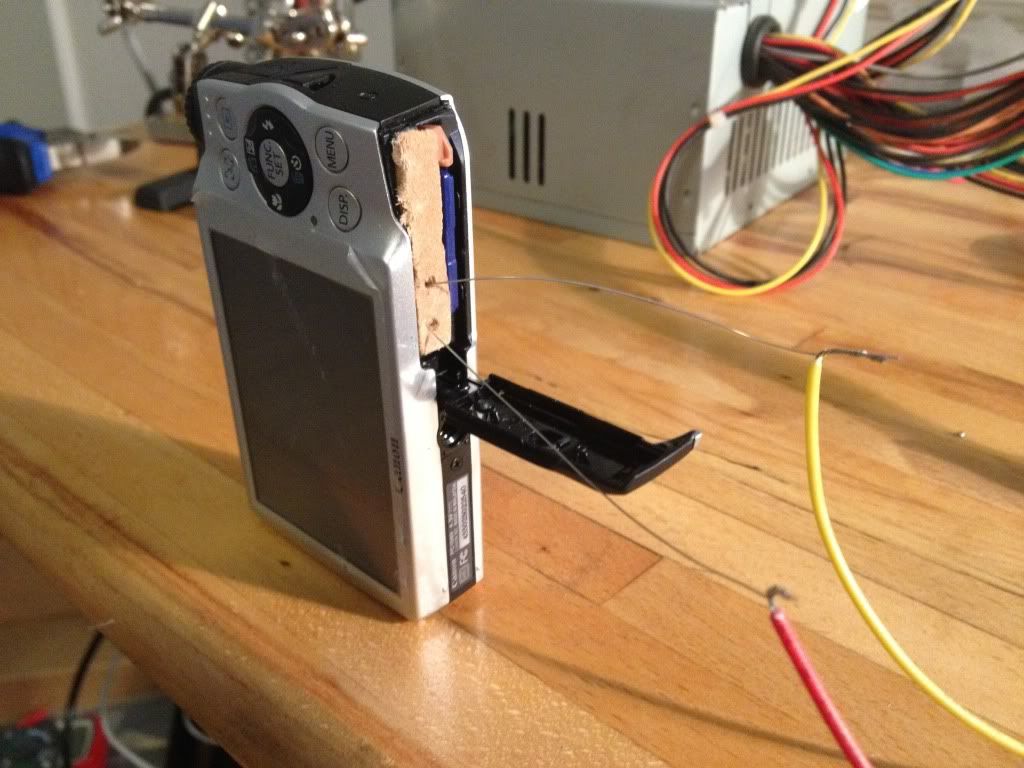 I've drilled to the conductors in two rounds. First a bigger hole in the end and then a smaller one the whole way through:
This way when i put solder on the end with the bigger hole it can't get through the smaller hole and stays put and in contact with the conductor of the camera. I've tried to make a sketch of this: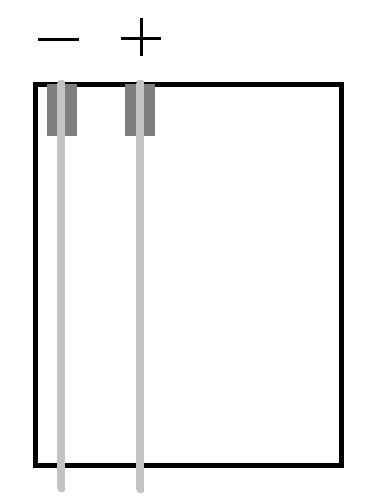 I need to make this setup more stable and connect the other camera, but i'll wait with this until i've painted my scanner.
Hope anyone can benefit from this!