So, my Christmas gift to my Mom was to digitize all the family photos. We have about
3,000
family photos in various albums and shoeboxes.
The camera that was to do the digitizing is an old
Canon Powershot A95
. It was my Mom's old camera, but she was getting a Powershot SD1200 IS for xmas, so I knew it would be available.
Specs on the A95:
5.0 M pixel, 1/1.8 inch type ccd
Lens Focal Length 38-114mm, f/2.8 (W) - 4.9(T)
Focusing Range Normal AF: 18 in./45cm - Infinity
Macro AF: 2 - 18 in./5 - 45cm (WIDE), 9.8 - 18 in./25 - 45cm (TELE)
Autofocus System 9-point AiAF/1-point AF (FlexiZone, fixed to center)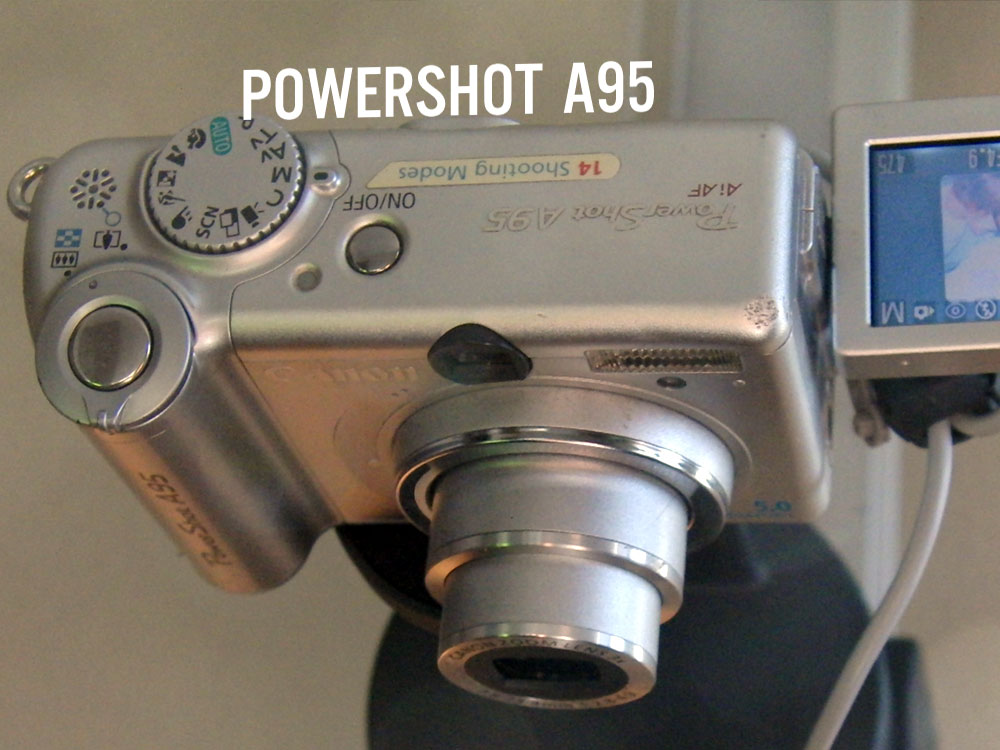 I brought my old copystand, the same one I used to make the first book scanner. It's a versatile piece of gear. It has four lights mounted on arms. I'm using just 4 standard 60-watt bulbs in there. No halogen or other exotic stuff. As it turns out, I have almost no good pictures of this device as a copystand, just as the first scanner. I found two pictures of it in the back of other pictures: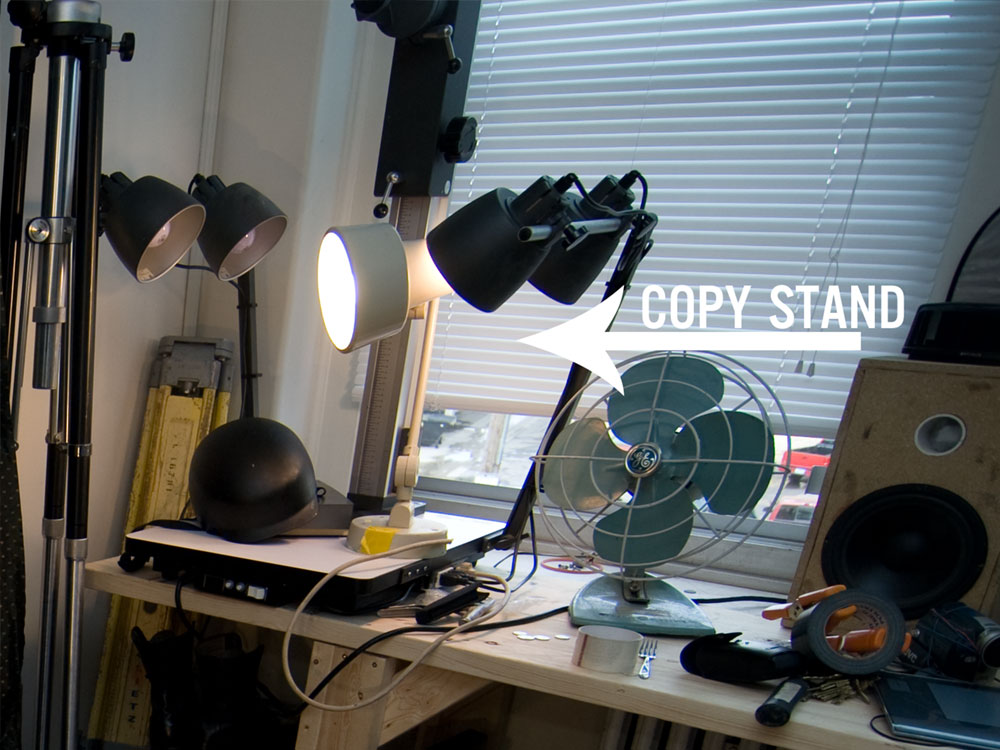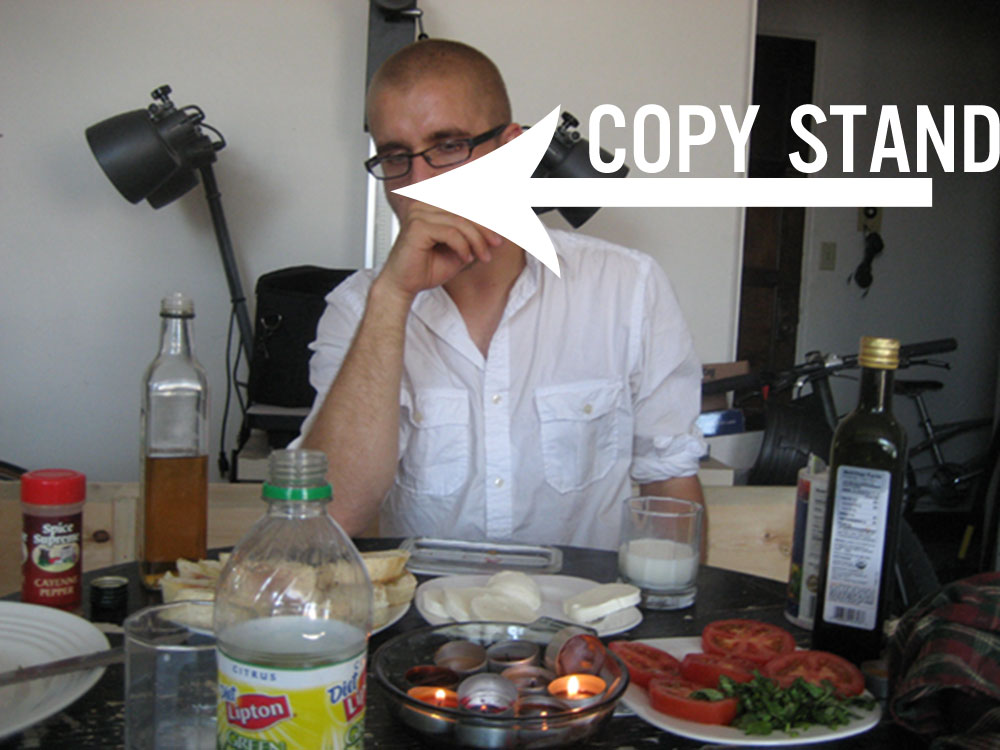 Image quality and speed of capture were my highest priorities. For this reason, I decided to do a few test captures. First, I had to set the White Balance to Tungsten, from Auto. That produced remarkably accurate colors. I also noticed that if I didn't set the WB to Tungsten, the camera, for whatever reason, decided that clipping in the red channel was a good decision. I don't know about you, but I'm used to making WB decisions in post from RAW images. However, since this camera doesn't do Raw images, that would have been lost information. From here on out, I'm going to be sure to set correct WB even when shooting RAW.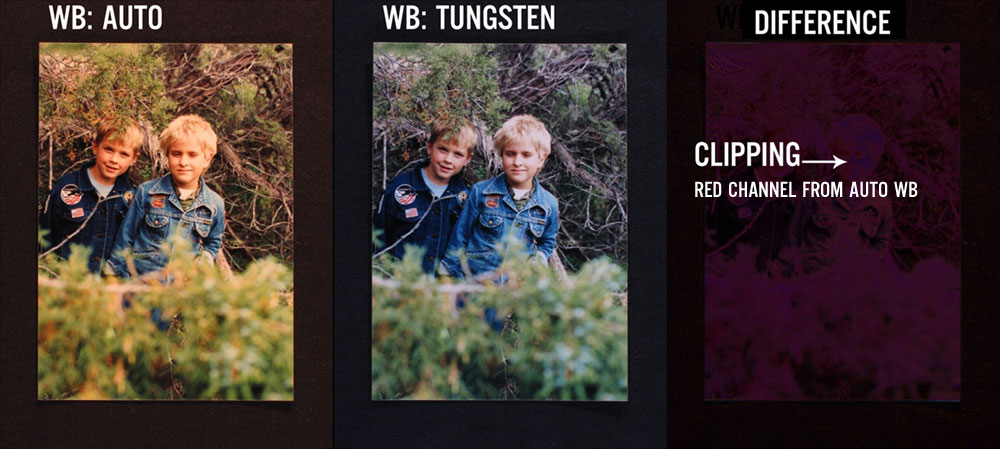 With this kind of project you want the pictures to be flat. If they are not flat, there would be problems with specular highlights, distortion, etc. Luckily for me, the pictures were mostly flat, with a few exceptions. Glass would be able to flatten the pictures, if they weren't flat. Did I need it??
So yeah.
The first major decision
to make was whether or not to cover the picture with glass.
1. The first thing about glass is that it has a time-cost. Moving and replacing the glass takes time. If the glass is smudged or dusty, it must be cleaned.
2. The second thing about glass is that it causes increased glare and reflections.
3. The third thing about glass is that I did not have an ideally-sized piece, just A4-sized scrap from a broken scanner.
So I shot some test shots with glass. With the "stock" setup, the images were pretty rough. The "with glass" image in particular had a plainly visible image of the camera present, and dust/glare problems throughout. It was clear that I
did not want to use glass
if I didn't have to.
The strange thing is that
even without the glass
, in the glossy-surfaced photographs there were issues with the camera showing up.

Here's a close-up of a
without-glass
image that clearly shows the camera reflection: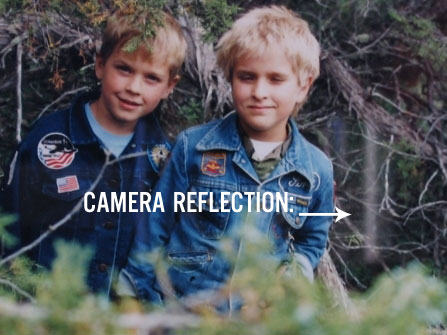 I wasn't about to digitize three thousand photos with a big camera image superimposed on them.
So I thought about the problem for a bit. The primary issue is that light was reflecting off of the camera, onto the picture surface, and back into the lens. In principle, if I could reduce the amount of light hitting the camera, I could reduce its reflection. If I could make the camera completely dark, I could eliminate its reflection entirely.
The first idea I had was just to make some crude "louvers" or "barn-doors" like they have on theater lighting. I grabbed a cardboard box, a stapler, duct tape, and slapped these louvers on the machine: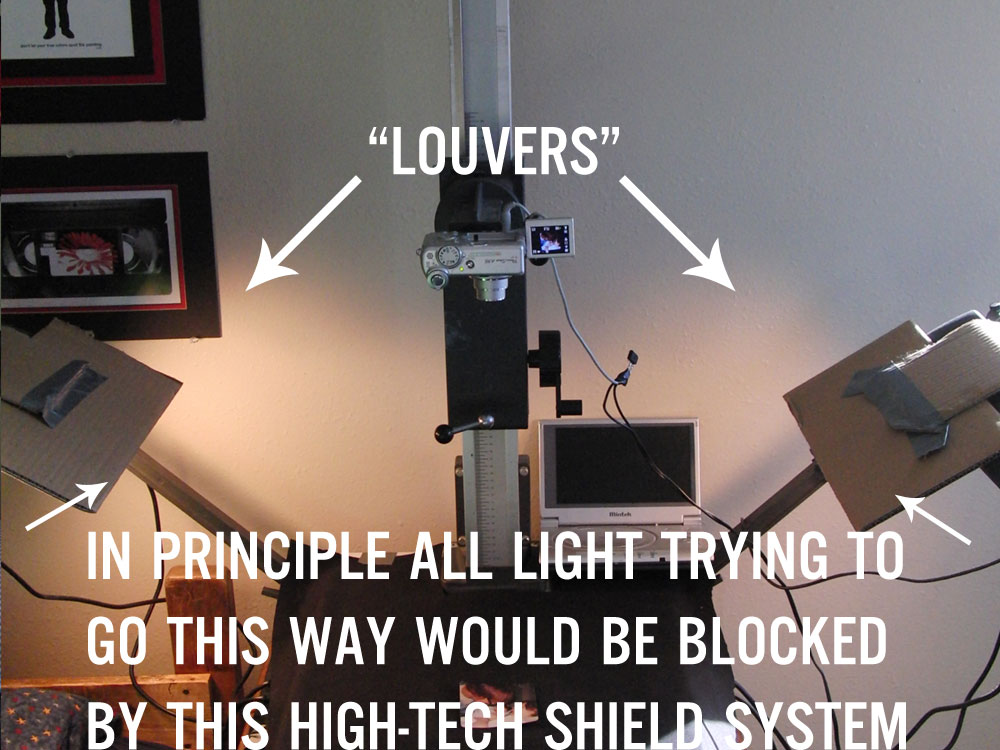 I found that this did reduce the reflections substantially, but not completely. I tried averaging together a few dozen images from the copystand and the camera reflection popped back out at me. And as in the image above, my arm was visible because I had to touch the camera to press the shutter button.
After a bit more thinking I decided to make a shroud for the camera in addition to the louvers. This worked absolutely marvelously. I cut a little slot for the little screen to hang out in case I needed it. The shroud had to hang pretty far down on the camera to completely eliminate the camera's reflection, but it worked so well that I didn't mind the ugliness and clumsiness of this duct-taped piece of cloth.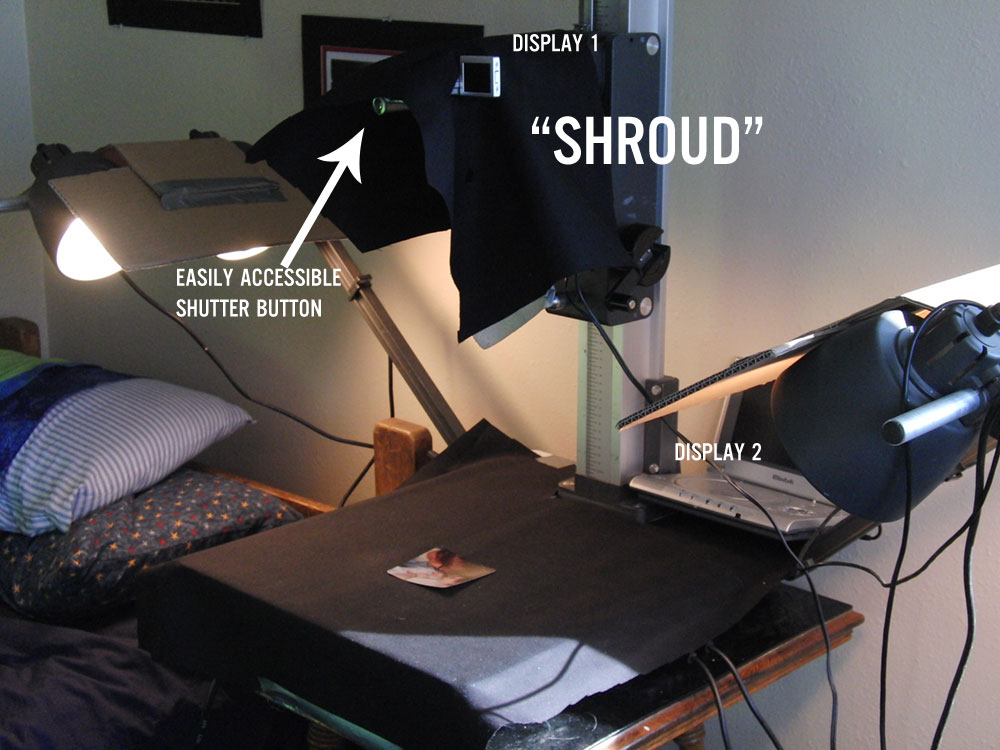 The results were really nice: (the actual images are much higher resolution)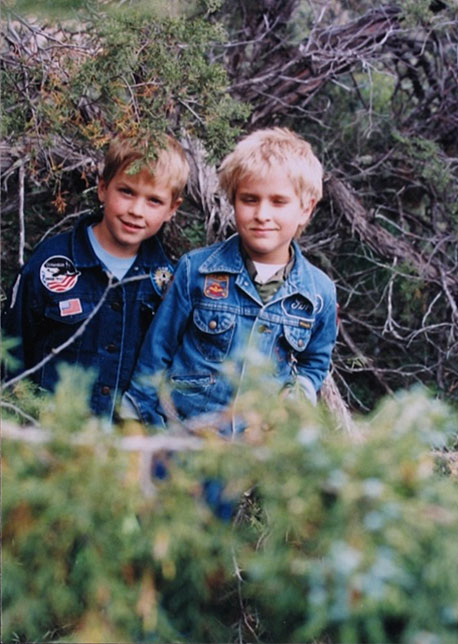 There are a few lessons in here, I think.
One is that we could reduce camera reflections in our book scanners with light shields that blocked light coming from above.
Two is that we can additionally block light coming from below.
Three is that averaging a load of images can show the extent of a reflection.
Four is that tungsten is a good alternative to halogen in some circumstances.
EDIT: Big thanks to my brother
POODUS
for helping out with these images and this project, would have been impossible without him.